I have attended various gyms over the last 5 years or so and some people never cease to amaze me with their general ignorance and lack of consideration for other gym users. Here is a list of what irritates me most about these imbeciles.
1. People who go to the gym purely to chat; I used to attend a gym which was full of roid heads and some of them would just come in, dressed as if they were ready for a work out, but they would just lean over the counter, drinking a protein shake whilst chatting shit to the receptionist. If you are friendly enough to come in and have a chat with them, fucking ring them when their shift is done, you're in the way dumbass!
2. People who sit on a piece of machinery whilst chit chatting to someone; It is always something I want to use. Again, at the same gym (which I am glad I no longer train at) there used to be one particular man, he is a fair age and I can only assume he has been a member so long he has had time to befriend every fucker that goes to the weight section. He would typically chat for 5 minutes between his many sets until eventually I would just give up waiting. I would like to point out he is not the only one guilty of this, even at my current gym people do this. It's a gym, not a social club, get on with it.
3. People who make loud grunting noises whilst lifting; It is disgusting and completely unnecessary. If you are struggling to the extent that you need to make a loud and hideous noise then what you are lifting is quite simply too heavy, or you are doing it for attention.
4. People who stand in swimming pools doing absolutely no swimming; My gym has quite a small pool and generally people understand to keep out of each others way, as is the polite things to do. However, i often find these people that just stand and chat in the pool, getting in the way of people who are actually trying to use it for it's intended purpose. If you want to be in water and not move go sit in the Jacuzzi and let people get their exercise done in peace.
5. People who don't shower between the use of spa/swimming facilities; this one upsets me the most. I often see people leave the sauna, covered in sweat (i dread to think what has come out of their pores) and dive straight into the pool, leaving s puddle of grime floating on the surface. Next time I see someone do this I am going to call them out in a very sarcastic way and I don't think there is any reasonable come back.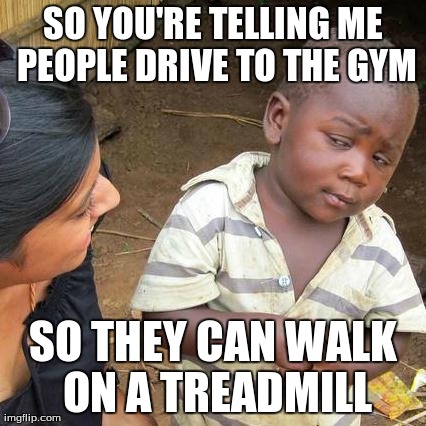 6. People who drive to the gym to walk on the treadmill; Stop paying £40 a month for a gym membership, stop using the car so much and just start walking fatty!
I felt this image was much more pleasing on the eye
7. People with no dignity in changing rooms: There are an unfortunate amount of elderly people at my gym, most of which apparently have no shame. They quite happily sit on a stool naked (those stools need to be burnt) whilst blow drying their hair, one of them even showers with the cubicle door open! What makes me very uncomfortable is when they try and make conversation when we are getting changed. I do not want to talk to strangers whilst I am trying to put my underwear on.
8. People who take selfies at the gym; Only a vain, attention seeking areshole would feel the need to do this, if you spent more time working out and less time pouting into your iPhone then you might see some results, then people may actually notice you have been going to the gym rather than being told via your Facebok feed. The same goes for people who use Facebook to check in at the gym, no one cares you arrogant cunt.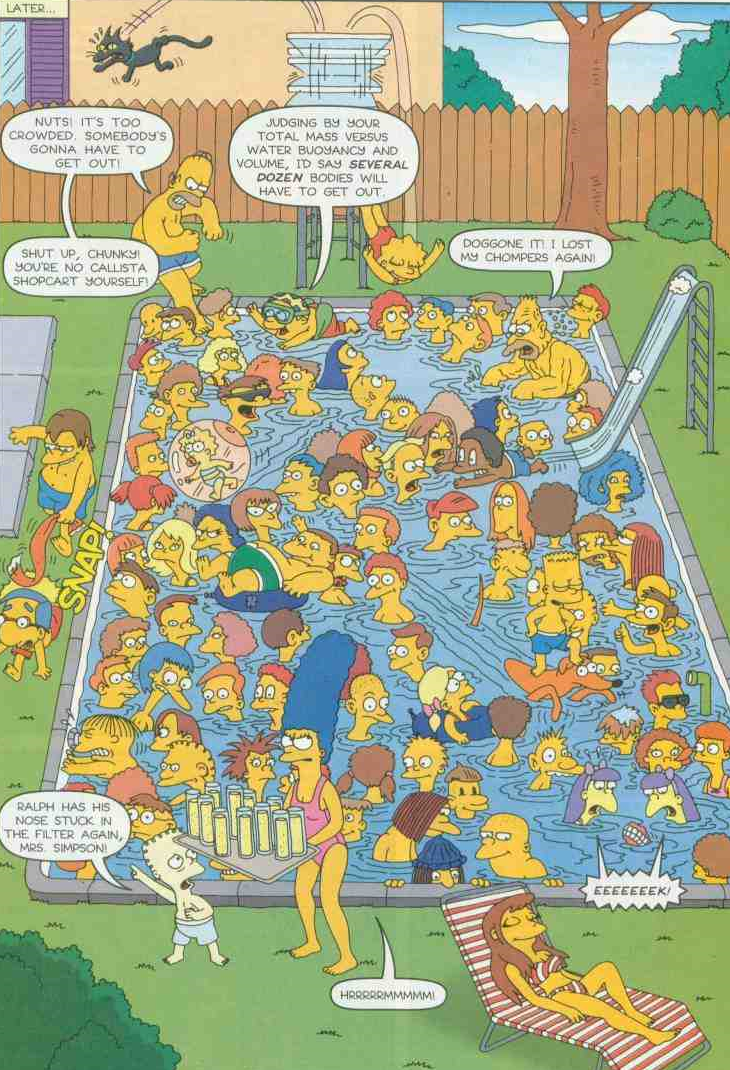 9. Children: Last but not least is people bringing their children to the swimming pool of a leisure club, there are many swimming baths available, take them there! They are a massive pain in the arse, getting in the way of people swimming in perfectly straight lines, screaming and shouting and not to mention their knob head parents who think it is the most magical thing ever, watching their ugly child flap around in water.